Icon of Ego CD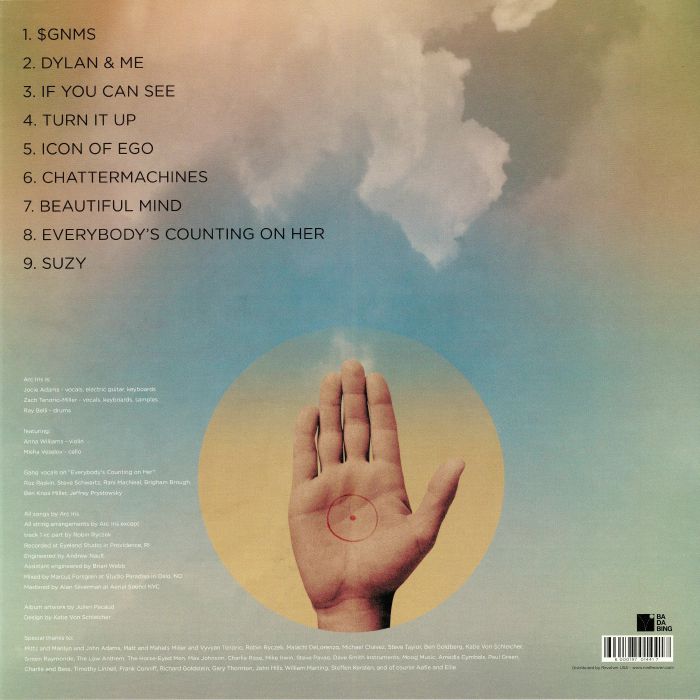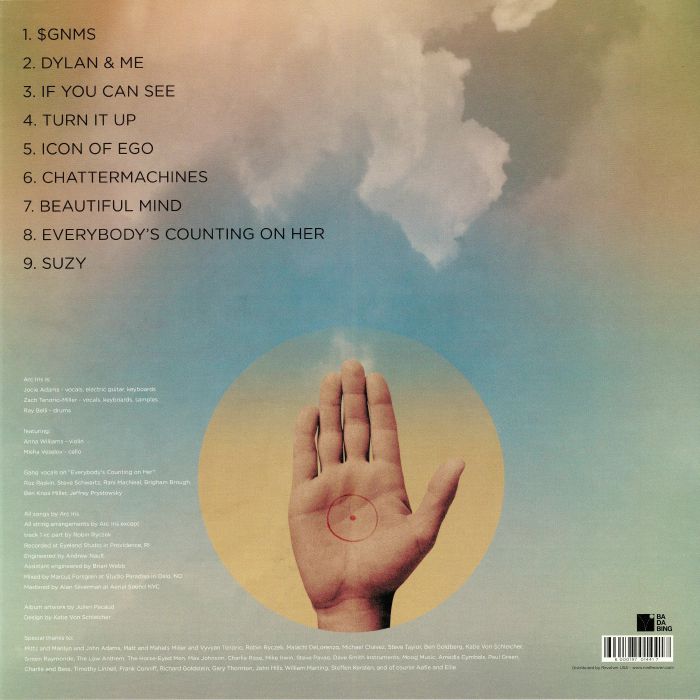 Icon of Ego CD
Arc Iris' third record, Icon of Ego on CD.
* INTERNATIONAL CUSTOMERS: If you're interested in the holiday package deal and are an international customer, we're afraid we can't ship a signed poster overseas. When you place the order, leave your email, and we'll talk to you about a suitable replacement.
1.$GNMS 06:24
2.Dylan & Me 04:46
3.If You Can See 03:24
4.Turn It Up 05:26
5.Icon of Ego 05:51
6.Chattermachines 06:49
7.Beautiful Mind 03:51
8.Everybody's Counting on Her 05:08
9.Suzy 06:04
credits
released October 12, 2018

Jocie Adams - vocals, electric guitar, keyboards
Zach Tenorio-Miller - vocals, keyboards, samples
Ray Belli - drums

featuring:
Anna Williams - violin
Misha Veselov - cello

All songs by Arc iris
All string arrangements by Arc Iris except track 1 vc part by Robin Ryczek
Recorded at Eyeland Studio in Providence, RI
Engineered by Andrew Nault
Assistant engineered by Brian Webb
Mixed by Marcus Forsgren at Studio Paradiso in Oslo, NO
Mastered by Alan Silverman at Aerial Sound NYC

Album artwork by Julien Pacaud
Design by Katie Von Schleicher

Special thanks to:
Mitts and Marilyn and John Adams, Matt and Mahats Miller and Vyvyan Tenorio, Robin Ryczek, Malachi DeLorenzo, Michael Chavez, Steve Taylor, Ben Goldberg, Katie Von Schleicher, Simon Raymonde, The Low Anthem, The Horse-Eyed Men, Max Johnson, Charlie Rose, Mike Irwin, Steve Pavao, Dave Smith Instruments, Moog Music, Amedia Cymbals, Paul Green, Charlie and Bess, Timothy Linnell, Frank Conniff, Richard Goldstein, Gary Thornton, John Hills, William Marting, Steffen Kersten, and of course Aofie and Ellie.